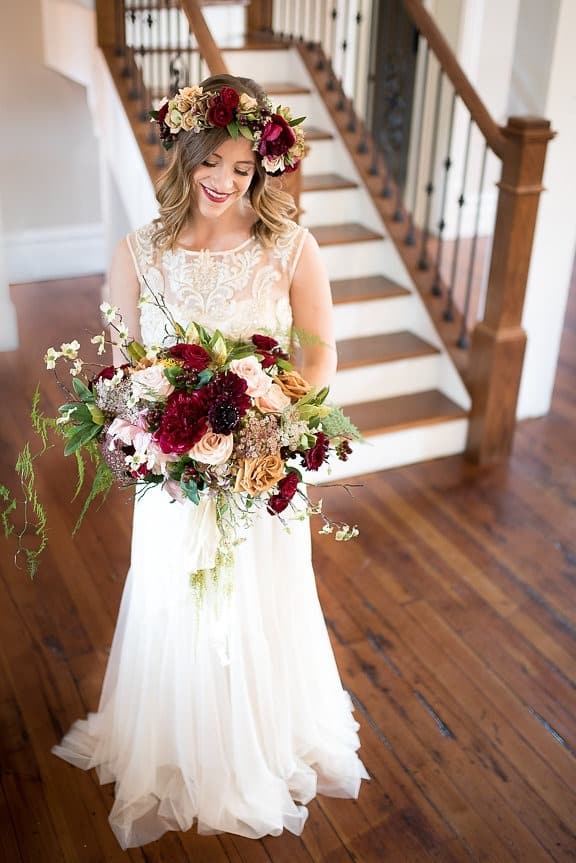 For the perfect wedding or special event of your dreams . . ..The Huntsville Mercantile Event Center & Inn.
The Huntsville Mercantile is a newly restored historical 1890's Mercantile turned event center in the heart of historic Mayberry-like downtown Huntsville.
Reserve this lovely space for a memorable celebration such as wedding ceremonies, wedding receptions, corporate events, banquets, family gatherings, showers or parties. Suitable for a small party or up to 250 guests.  Our new outdoor space will be available Sumer 2018 complete with walking paths, patios, dancing space, many picturesque photo spots and much more.
Your out of town guests can stay at our beautiful and historic 1872 mansion, The Valley House Inn, located a one minute walk down the street.
Our budget conscious guests love our open vendor policy.  Our clients are welcome to use their own caterers and vendors, or choose from our preferred vendors.
Future plans include extensive landscaping outside, brick restoration, a new storefront to replicate the original 1890's storefront, lodging, and much more.
The Mercantile @ Valley Events Center & Inn is located at 7390 E. 200 S., Huntsville, Utah (located northwest of Huntsville Park).
For more information, call Regen at 801-745-3199 or 801-458-0945, or visit our Valley Events Center Facebook page.
The Huntsville Mercantile is a historic 1890's General Store converted to a venue just for you.   Perfect for elegant yet rustic weddings, reunions, parties, business meetings, luncheons, birthdays, movies and more.
Please contact us to discuss your up coming event.  You may make an appointment to visit this historic building and see the facilities.  We can't wait to hear from you!